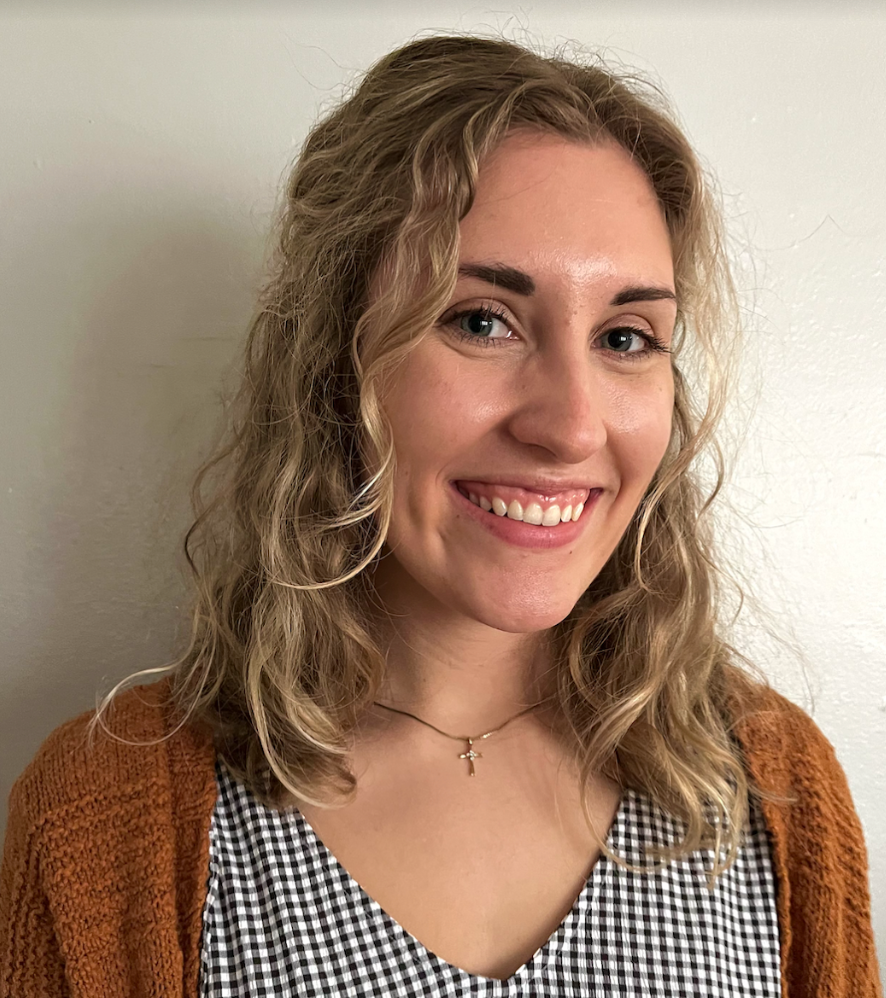 STAR's Program Coordinator and Facilitator: Bri Colton
October 23rd, 2022
The STAR Center is growing and is excited to have welcomed a new member to the team. Brianna Colton, University of Wisconsin La Crosse graduate, accepted the role of program coordinator and facilitator at STAR. Bri was born and raised in Fond du Lac Wisconsin and graduated in May 2021 from UWL majoring in therapeutic recreation with minors in psychology and recreation management. Within this role as the program coordinator and facilitator, Bri is coordinating programs, such as the Parkinson's Program, also working 1-on-1 with athletes, and lastly overseeing the facilities.
When she received the news that she was selected for the position she, "couldn't stop smiling," and felt honored to have the opportunity to fulfill this key role at STAR Center. Bri grew up actively volunteering her time in an adult daycare and in those experiences her passion for helping others sprouted. When she began her studies at the University of Wisconsin La Crosse, she identified that community recreation was the perfect fit for her. She has a love for promoting healthy living and aspires to provide opportunities for all to achieve wellness and community recreation would allow her to do just that. Bri has worked at several camps, including one specifically for those with muscle dystrophy. She also has assisted in the coordination of Special Olympics and special recreation here in La Crosse. Additionally, undergrad, she packed her things up and moved to Boulder, Colorado to pursue an internship for EXPAND, which is an inclusive parks and recreation department. Within this internship, Bri did various activities and ran programs working with adults and teen with developmental disabilities.
Not only does Bri have a giving heart, but she is adventurous and has the itch to travel. In her free time, you can find her on a hike on the Bluff or exploring national parks. You can also find Bri prioritizing her health in the weight room lifting weights or roaming the streets of La Crosse on her bicycle.
Bri first discovered the STAR Center her sophomore year of college and said she was inspired and intrigued by an organization with a beautiful mission. Bri, "always kept it on the radar" because she knew STAR Center was an amazing organization that she would find great purpose working for. Within this role, she hopes to grow and gain more hands-on knowledge about adaptive sports and recreation and to learn skills to better serve the paraplegic community. She is most thrilled to build connections with the athletes and to have the opportunity to kickstart some new programs. Additionally, Bri shared that she is eager and moved to introduce a transitioning program specifically targeted teens with Autism.
Bri has great aspirations for STAR and is bringing her passion and ardent heart to effectively coordinate and grow the STAR center. Her significant experiences and devotion to helping others will greatly assist in STAR's mission of providing all people opportunities to enjoy their healthiest, most fulfilling lives. Now let's give a warm and enthusiastic welcome to a great new addition, Bri Colton!