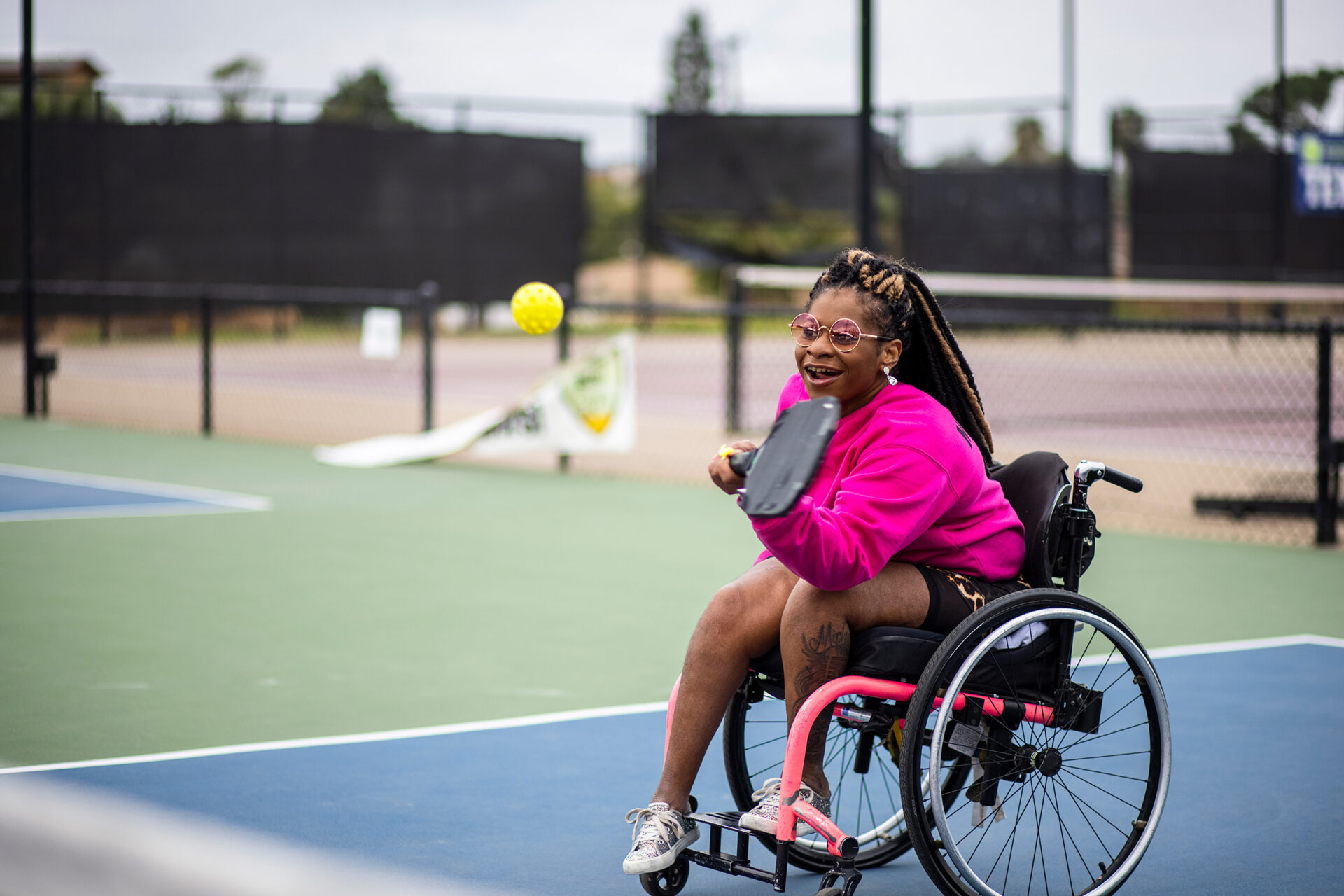 Wheelchair Pickleball
Try out the STAR Center's new program- wheelchair pickleball. This para sport is truly inclusive and will allow you to play against your friends and family with and without disabilities. It is also the new sport craze in the US!
Who can participate in wheelchair pickleball?
Anyone, youth and adult, who has a mobility challenge. This program is co-ed.
Spina bifida
Spinal cord injury
Cerebral palsy
Congenital limb issues
Amputations
Leg length discrepancy
Short stature
Muscular dystrophy
Parkinson's disease
Multiple sclerosis
Motor dyspraxia
Limited range of motion
Balance issues
Post stroke
Blind and visual impairment
Individuals may ambulate independently or use assistive devices or wheelchairs.
Fall Wheelchair Pickleball Program
= Recurring event
Starts on:
Sun
,
September
11
@
1:00 pm – 2:30 pm
New this fall- STAR is jumping into the pickleball craze! Learning this sport will allow you to play alongside your family and friends.
See all recurring events
Did you know?
2022 marked the 57th anniversary of the game of pickleball. This sport has been continuing to gain popularity over the past few years. The sport grew to 4.8 million players in the US in 2021- that is a 14.8% growth from 2020 to 2021 (USA Pickleball).
How do I play wheelchair pickleball?
Pickleball is played using paddles and a small plastic ball that resembles a whiffleball. Wheelchair pickleball is played very similar to the game of stand up pickleball. One difference is wheelchair athletes may allow the ball to bounce twice before returning it to the other side of the net. The wheelchair is considered part of the athlete's body, during play. Check out the link below to learn more about wheelchair pickleball.
Wheelchair Pickleball Rules