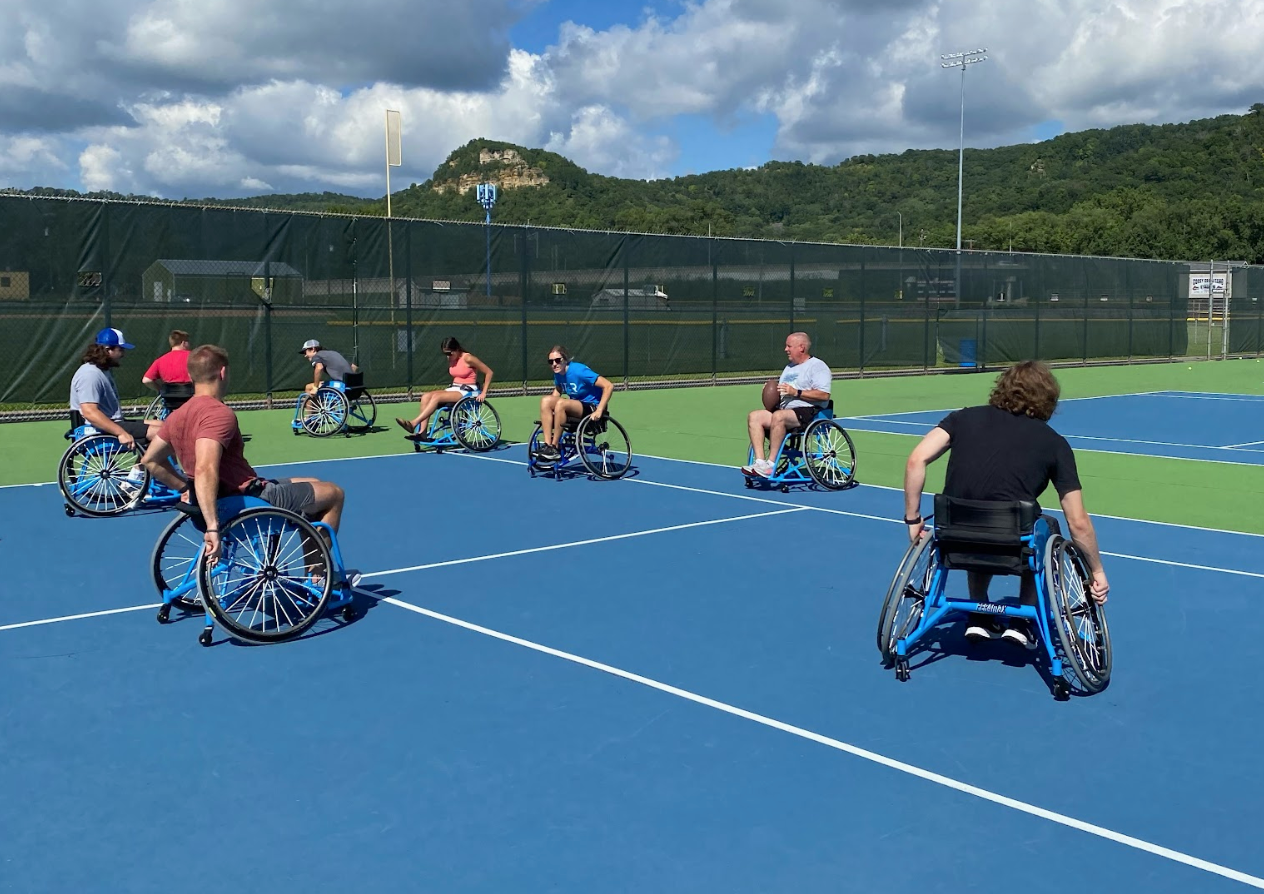 Wheelchair Football
Wheelchair football is a new and exciting sport. Wheelchair football is competitive and fast-paced, team sport. Participating in this program can build teamwork, dedication, and resilience.
When will wheelchair football be offered?
Wheelchair football was first introduced to STAR in the fall of 2022. This program will return again in the fall of 2023. Please contact us if you are interested in getting involved.
Who can participate in wheelchair football?
Anyone, youth and adult, who has a mobility challenge. This program is co-ed.
Spina bifida
Spinal cord injury
Cerebral palsy
Congenital limb issues
Amputations
Leg length discrepancy
Short stature
Muscular dystrophy
Parkinson's disease
Multiple sclerosis
Motor dyspraxia
Limited range of motion
Balance issues
Post stroke
Blind and visual impairment