Our shared vision: access for everyone
The STAR Center will provide universal access to health resources. Assistive and adaptive technologies will be available outside of a medical or physical therapy setting. Further, collaborative and programming partners will provide disease- and disability-specific programming; job training and transitional living skills; employment for those with disabilities; and clinical class experiences, internships and employment.
While the actual STAR Center facility is still in the works, the fitness and activity needs of those with disabilities cannot wait. To best support the health of ALL community residents, we're offering a limited selection of STAR Center programs.
Community impact
Closing the access gap enables existing community resources to be more effective and reduces budget strain for both public and private organizations. We can elevate quality of life for thousands of people with a dramatic effect on individual and social cost.
When everyone has the resources to lead healthier lives, everyone benefits.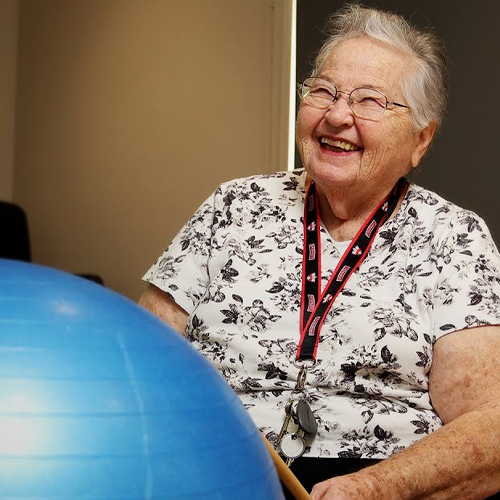 Moving together
The STAR Center model is designed to:
Create unprecedented universal access to physical and social activity
Reduce health risks from lack of movement
Minimize secondary health issues due to disability and inactivity
Interrupt the cycle of physical and mental decline
Achieve health equity
Supporting healthier, happier lives for all
The STAR Center's goals include:
Optimizing the quality of life for individuals with disabilities
Decreasing health care expenditures
Educating future professionals in the care of individuals with disabilities
Eliminating barriers to activity for those with disabilities
Decreasing social services expenditures
Creating a universal-access facility
"This project is an opportunity to improve the health of our citizens, lower the overall cost of delivering healthcare and distinguish our community. This effort will help serve a portion of our community that is in great need..."
Learn more about the STAR Center