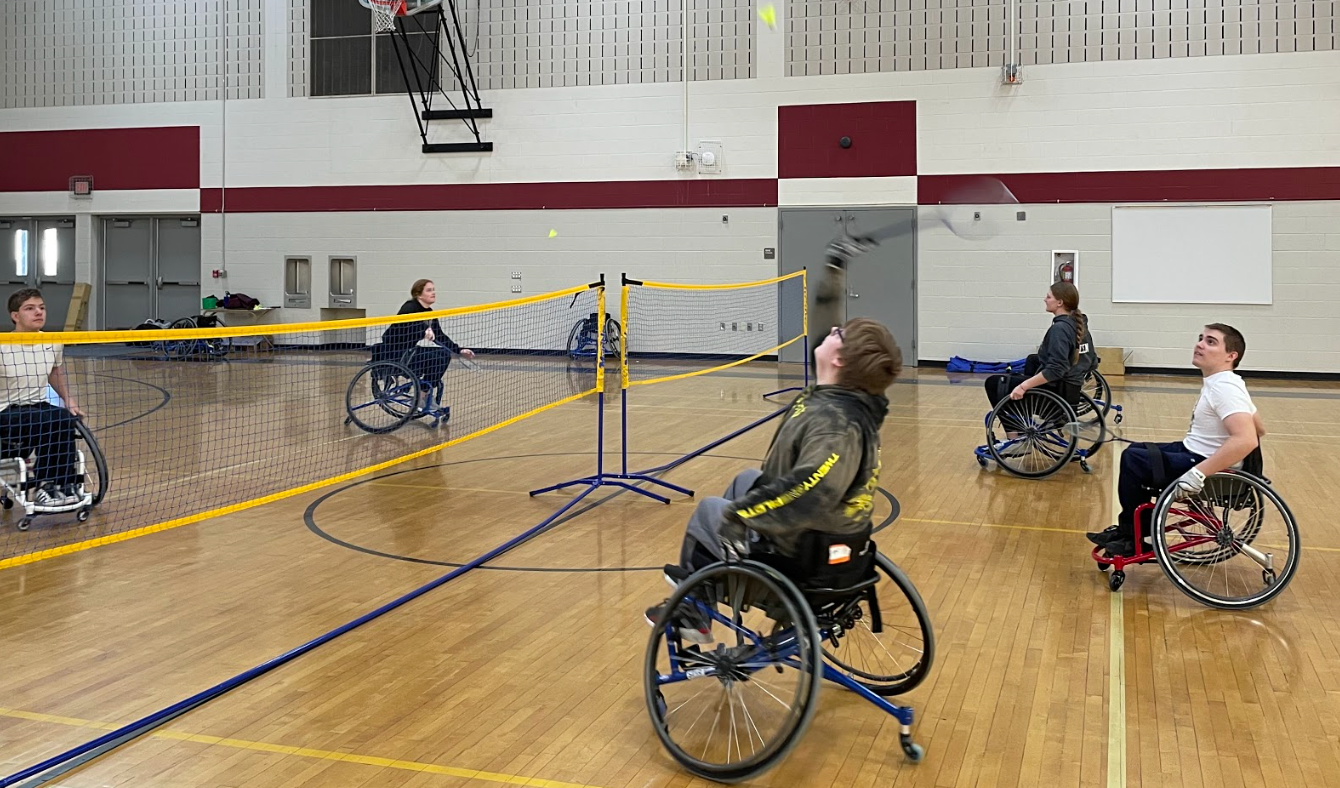 Adaptive & Para Badminton
This sport is truly inclusive and will allow you to play against your friends and family with and without disabilities.
When will adaptive and para badminton be offered?
The STAR Center  badminton will be ofter during the Winter II session (Jan/Feb 2024)  Please contact us if you are interested in getting involved with this program.
Who can participate in adaptive and para badminton?
Anyone, youth and adult, who has a mobility or cognitive challenge that makes participation in traditional programming difficult. This program is co-ed.
Spina bifida
Spinal cord injury
Cerebral palsy
Congenital limb issues
Amputations
Leg length discrepancy
Short stature
Muscular dystrophy
Parkinson's disease
Multiple sclerosis
Motor dyspraxia
Limited range of motion
Balance issues
Post stroke
Blind and visual impairment
Down syndrome
Autism spectrum
Learning disabilities
Cognitive impairments
Low muscle tone
Other congenital syndromes
Individuals may ambulate independently, or use assistive devices, or wheelchairs.
Did you know?
The shuttlecock, also known as a "bird" or "birdie," was historically a small cork hemisphere with 16 goose feathers attached. This bird weighed about 0.17 ounces and is still sometimes used in modern day play (Brittanica).
How do I play wheelchair badminton?
Wheelchair badminton is played with light weight racquets and a shuttlecock ("birdie"). The birdie is hit back and forth between opponents- both singles and doubles can be played. Wheelchair badminton is played essentially the same as stand up badminton. Part of an athlete's trunk and legs must have contact with the seat of the wheelchair during play. Check out the link below to learn more.
Wheelchair Badminton Rules