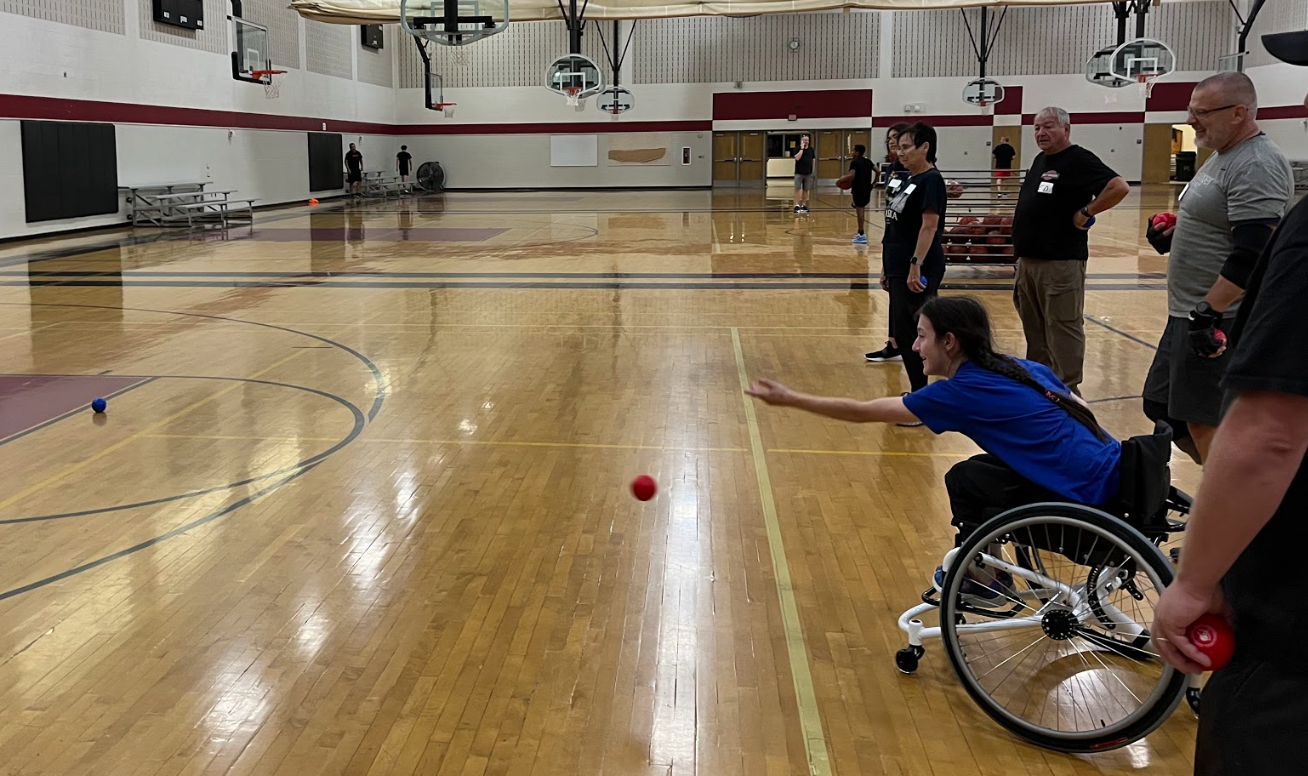 Adaptive & Para Boccia
Boccia is a competitive Paralympic sport. The "i" stands for inclusive and the "a" stands for adaptive- this sport is all inclusive and open to all.
When will boccia be offered at STAR?
Boccia was offered during the 2022 winter 1 session. STAR will offer boccia again in the winter of 2023. Please contact us if you are interested in getting involved.
Who can participate in adaptive and para boccia?
Anyone, youth and adult, who has a mobility or cognitive challenge that makes participation in traditional programming difficult. This program is co-ed.
Spina bifida
Spinal cord injury
Cerebral palsy
Congenital limb issues
Amputations
Leg length discrepancy
Short stature
Muscular dystrophy
Parkinson's disease
Multiple sclerosis
Motor dyspraxia
Limited range of motion
Balance issues
Post stroke
Blind and visual impairment
Down syndrome
Autism spectrum
Learning disabilities
Cognitive impairments
Low muscle tone
Other congenital syndromes
Individuals may ambulate independently, or use assistive devices, or wheelchairs.
Did you know?
Boccia was originally designed for individuals with Cerebral Palsy.
Boccia is one of only two Paralympic sports that do not have an Olympic counterpart. The other Paralympic sport is goalball for individuals with visual impairments.
Boccia was originally played as a leisure activity, but became a competitive sport when introduced at the 1984 New York Paralympics (International Paralympic Committee).
How do I play boccia?
Boccia is a strategic and accuracy dominant sport. Boccia is played indoors, on a flat surface. Players from each team take turns throwing or rolling six coloured balls. The goal is to throw/roll the ball as close to the "jack" as possible. The team, or pair, with the most balls near the jack is the winner. Pairs typically play four rounds and teams play six. Check out the link below to hear from a Boccia Paralympian.
Paralympic Athlete Testimony