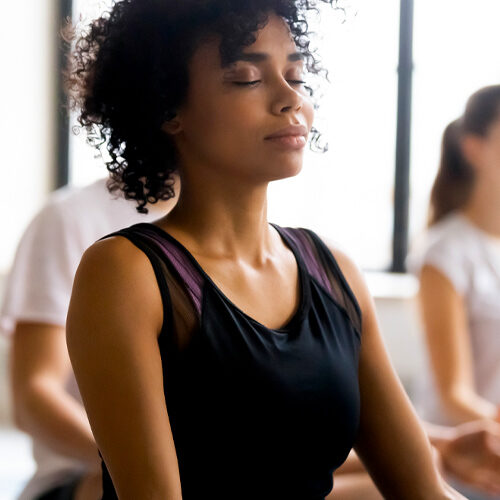 Adaptive & Para Yoga
Anyone is able to participate in yoga. This program is non-competitive and takes into consideration your physical condition, age, and ability. Yoga can be done in a group setting or individually on your own time. Yoga is all about you and your needs.
When will STAR Center offer adaptive and para yoga?
STAR hopes to begin running adaptive yoga classes in the future. Please contact us if you are interested in participating.
Who can participate in adaptive and para yoga?
Anyone, 18+, who has a physical disability or mobility challenge. This program is co-ed.
Spina bifida
Spinal cord injury
Cerebral palsy
Congenital limb issues
Amputations
Leg length discrepancy
Short stature
Muscular dystrophy
Parkinson's disease
Multiple sclerosis
Motor dyspraxia
Limited range of motion
Balance issues
Post stroke
Blind or visual impairment
Intellectual disability
Cognitive impairment
Developmental disability
Individuals may ambulate independently or use assistive devices or wheelchairs. Friends and family are welcome to join in on the fun.
Did you know?
Yoga is a Sanskrit word that means "union" or "to yoke." Yoga is considered an ancient path to well-being; a powerful union of body, mind, and spirit. Individuals practice yoga to develop a state of stability, ease, and inner peace.