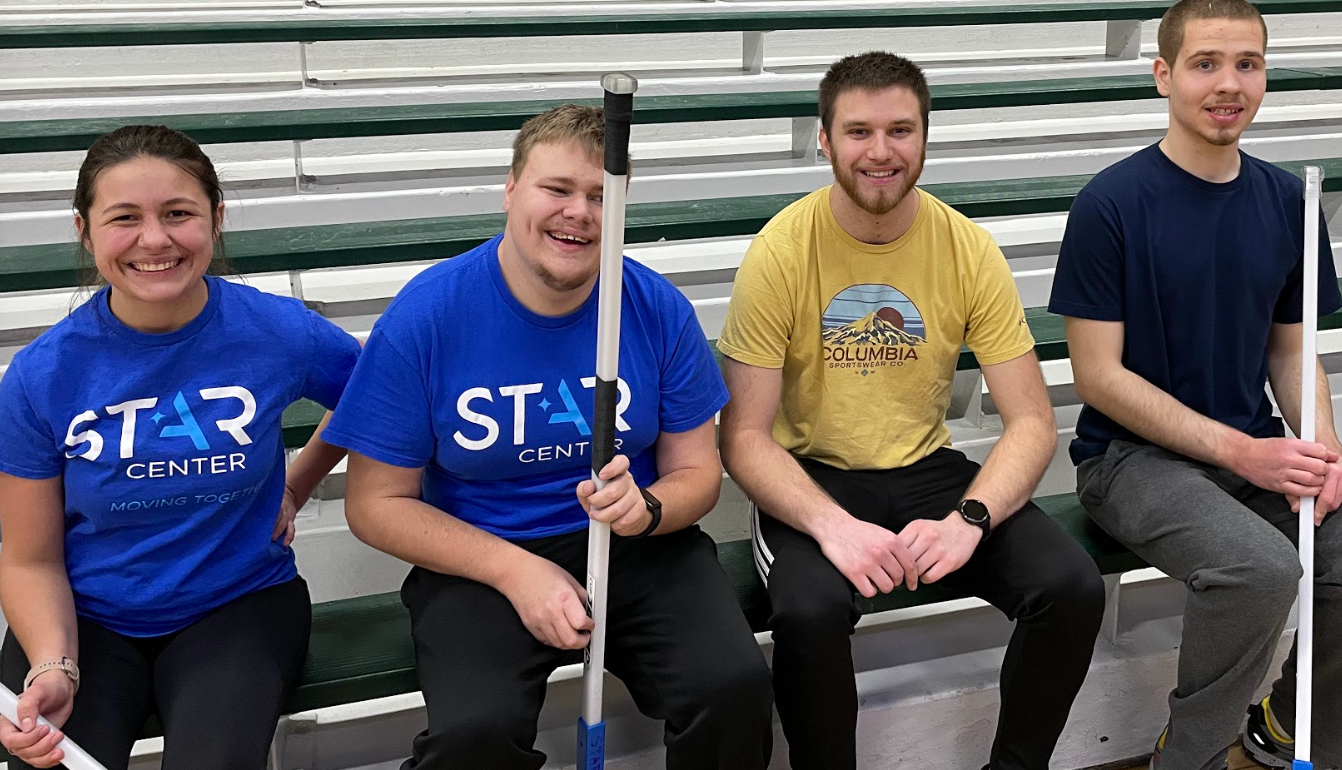 Meghan Cota's OMS Story
March 27th, 2023
The STAR Center serves and provides a variety of opportunities for many individuals within the community. STAR has impacted many athletes in positive ways, including Meghan Cota. Meghan had the opportunity to participate in an Adaptive Sports League during her middle and high school years. STAR has provided her the opportunity to continue to stay active, achieve fitness goals, and stay involved in the community. Meghan has participated in adaptive floor hockey, soccer, kickball, track and field, and strength and conditioning.  Meghan states "I have made some great friendships within this program and am so passionate about the program and the people it serves!"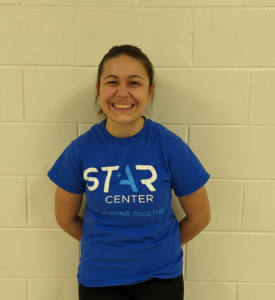 Meghan was diagnosed with a rare neurological disorder, Opsoclonus Myoclonus Syndrome that primarily affects the central nervous system. It is suspected to occur when the immune system begins to attack a virus, tumor, or infection but instead, begins to attack the individual's brain. Opsoclonus stands for rapid eye movements and Myoclonus stands for brief muscle tremors. Symptoms from OMS may consist of difficulty speaking, hypotonia, ataxia, and hand tremors. Many individuals may be unaware of this rare disease and Meghan would like to help spread awareness by sharing her OMS story.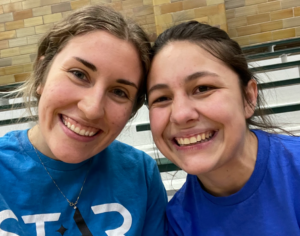 In the fall of 2002 Meghan awoke from her sleep walking very unsteadily which then led to loss of strength and energy. She was rushed to the hospital and underwent multiple tests such as blood tests, MRI's, CT scans, spinal taps. The Doctors then diagnosed Meghan with Opsoclonus Myoclonus Syndrome. About 20 years later, Meghan receives Immunoglobulin therapy (IVIG) every 3 weeks in order to keep her OMS at baseline. Meghan continues to get her blood cells and symptoms checked every month to decide if she needs another infusion of Rituximab. Meghan also receives physical therapy and counseling once a week. Meghan states "My journey with OMS has certainly not been easy, but thanks to my friends, family, and teachers, it has certainly been worth it! I would not be where I am today without any of them! Thank you so much for knowing what I'm capable of and always believing in me! Most days are hard and I just want to give up but I have to remember I am stronger than OMS."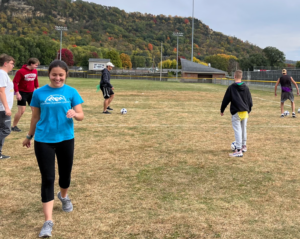 We want to thank Meghan for sharing her story of OMS with us! We are grateful to have a spirited, energetic, and determined athlete at our programs. Keep up the amazing work Meghan! If you would like to learn more about OMS visit National Institute for Neurological Disorders.
-Emma Zibble
"My journey with OMS has certainly not been easy, but thanks to my friends, family, and teachers, it has certainly been worth it! I would not be where I am today without any of them! Thank you so much for knowing what I'm capable of and always believing in me! Most days are hard and I just want to give up but I have to remember I am stronger than OMS."
Meghan Cota