STAR Center is 1 of the 3 organizations in the U.S. to be hosting a Move United Wheelchair Football Clinic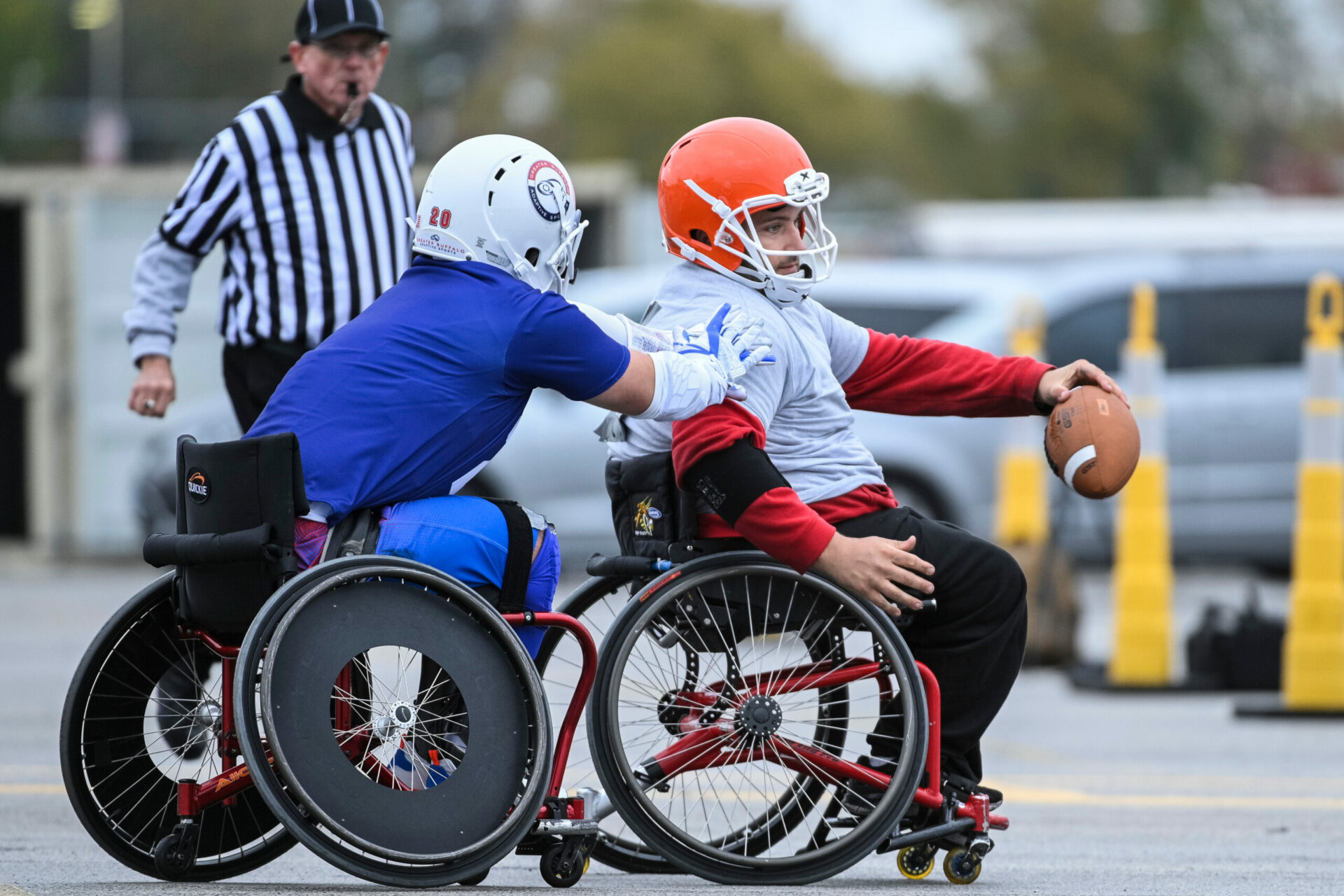 Coming Soon: Wheelchair Football
May 24th, 2022
STAR is welcoming wheelchair football as an opportunity to all, young and old, with a mobility challenge! Thanks to Move United, STAR received a grant for $40,000 to provide this amazing opportunity for those in and out of the La Crosse Community. With this grant STAR will be receiving ten durable football wheelchairs and other equipment to make this opportunity possible. 
STAR Center is one of three organizations in the country to be hosting a Move United Wheelchair Football Clinic.  The Coaches Clinic will be held Saturday June 11th thru Sunday, June 12th. The Athletes clinic will be solely held on Sunday, June 12th. 
The Coaches Clinic will allow one to learn about the sport of wheelchair football. Trainees will be provided with an overview of the USA Wheelchair Football League Athlete Development Model. Trainees will practice what they learned through hands-on drills and supervised student instruction time. Professionals who attend this training may include adaptive physical education teachers, therapeutic recreation professionals, individuals working at Move United affiliate locations, VA employees, etc. On the other hand, athletes who take part in this program will provide trainees with hands-on experience during their supervised student instruction time. The athletes will learn from national leaders in the sport of wheelchair football and be able to play the great game of wheelchair football!
A unique and extremely beneficial opportunity to say the least. Spread the word and share the wealth! 
For more information click below.
-Claire Limberg
Click Here