Programs designed to slow down disease progression and develop new neural-pathways to improve overall function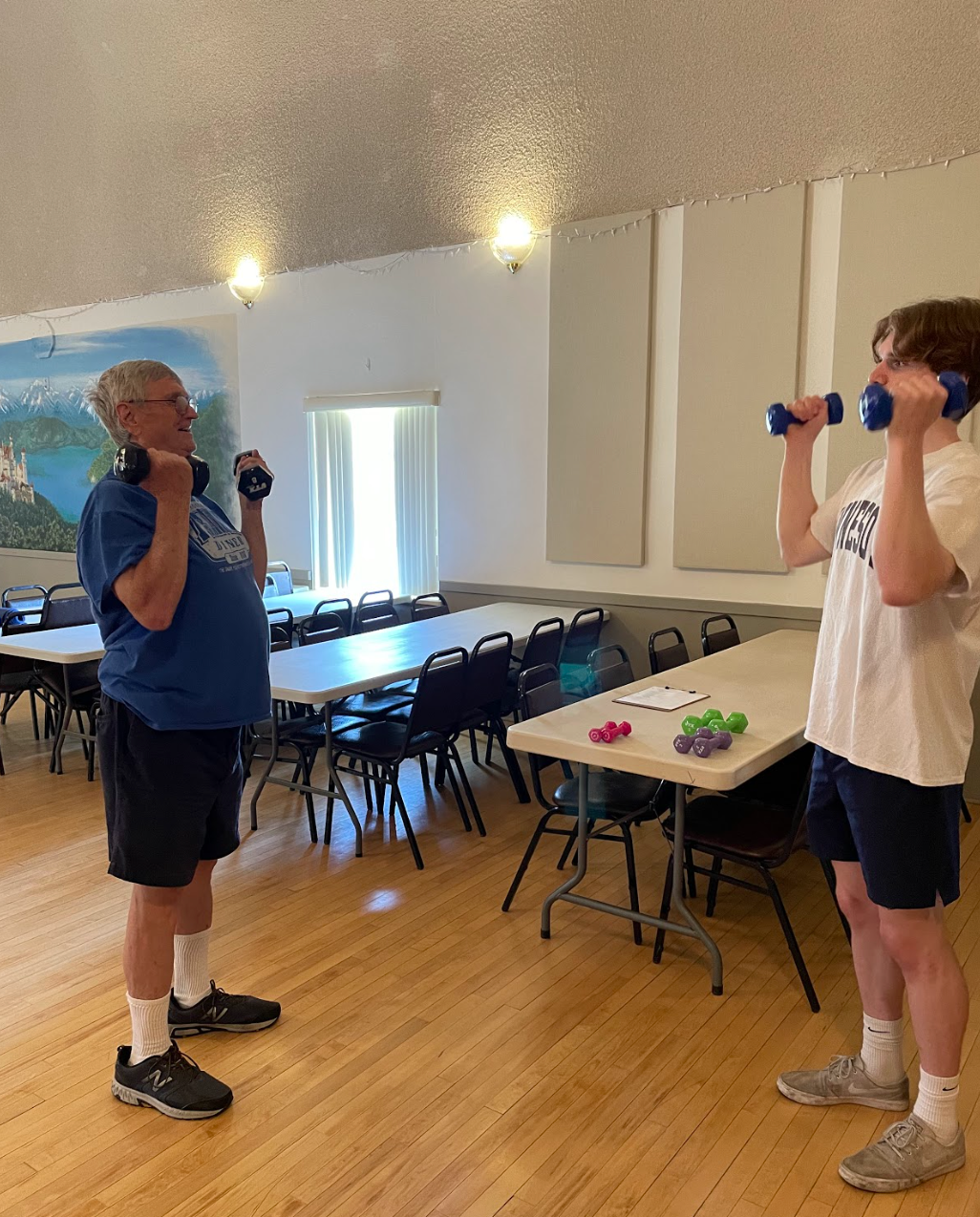 Can't Stop Me Parkinson's Disease Specific Programs
September 4th, 2022
Have you heard of the STAR Center's new disease-specific exercise program? This past summer, STAR Center introduced the "Can't Stop Me" Parkinson's program, which is targeted to positively impact an athlete's tone, rigidity, and overall function. There are 4 components of this program. The components include High-Intensity Exercise, Keep Moving, Music, and Rock Steady Boxing. This fall the component of Dance will be offered as well! Ultimately these programs are designed to slow down disease progression and develop new neural-pathways to improve overall function. All individuals with Parkinson's Disease are welcome to participate, no matter their age or disease progression. No experience in any of the components is necessary. Come as you are.
STAR Centers' own Program Coordinator and Facilitator, Bri Colton has recently been trained to coach Rock Steady Boxing. For those with Parkinson's, boxing is very beneficial because it has been shown to decrease rigidity and tone, provide aerobic activity and stimulate the athlete cognitively. Within Rock Steady Boxing there is heavy bag training, reflex bag training, voice projection, cardiovascular circuit training, partner training, and functional exercise. If you decide to participate in boxing you will see Bri!
Below: A Rock Steady boxing athlete giving his all!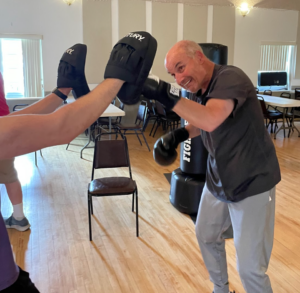 Not only do these programs benefit the participants physically and cognitively but there is time allocated for social time. Before each session, in each component of this program, there are refreshments provided and time encouraged for the participants and their care partners to socialize. This time is to promote and exhort participants to build a community within this program.
Additionally, Bri is also a PWR!Moves Instructor. The Basic 4 PWR!Moves are the core of their PD-specific functional exercise programs. The PWR!Moves are designed to help mitigate symptoms and rebuild functionality, no matter how you incorporate them into your life. Bri is trained and ready to help all those specifically with Parkinson's Disease.
Lastly, STAR Center would not have been able to kickstart such an amazing and beneficial program without the help of a large grant from the La Crosse Community Foundation. Additionally, through partnership with the Concordia Ballroom, STAR Center has a spacious and wonderful facility to utilize for this program.
This new program offers so many benefits and opportunities for those who live with with Parkinson's Disease. STAR is so excited to introduce it!
Sign up below!
-Claire Limberg
New Particpant Form